Understanding the Importance of Automobile Door Wiring Harnesses
Automobile door wiring harnesses are essential components in modern cars. They connect the electrical systems of the car's door to the main wiring harness, enabling the door's electrical components to function. These electrical components include power windows, power locks, speakers, and lighting.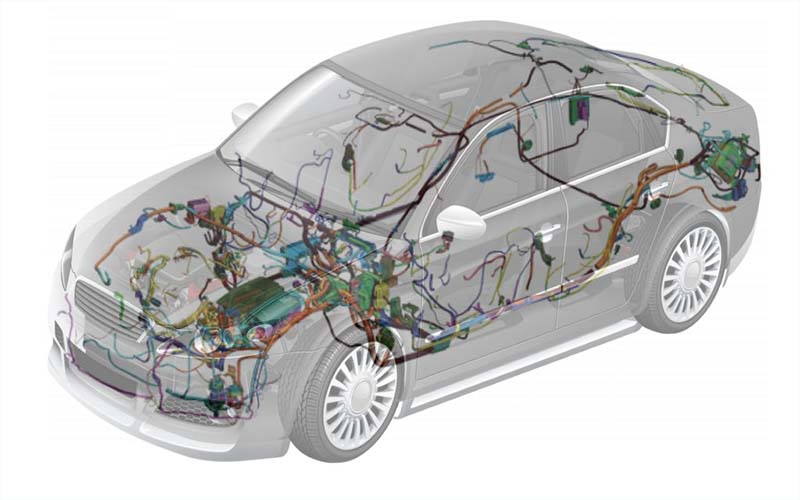 Automobile door wiring harnesses are designed to withstand harsh environmental conditions such as temperature extremes, moisture, and vibration. They are made up of several components, including wires, connectors, terminals, and sheaths.
At Shenzhen Forman Precision Industry Co., Ltd. (FPIC), we specialize in the design and manufacturing of high-quality automobile door wiring harnesses. Our products are made with the highest quality materials and components to ensure they meet the strict safety and reliability standards required by the automotive industry.
Our automobile door wiring harnesses are designed to be highly customizable to meet the specific needs of our customers. We offer a range of customization options, including wire type, wire gauge, connector type, and length.
Our team of experienced engineers and technicians work closely with our customers to ensure that their automobile door wiring harnesses meet their exact specifications. We use state-of-the-art equipment and testing procedures to ensure that our products are of the highest quality and reliability.
At FPIC, we are committed to providing our customers with the best possible service and support. We offer a range of services, including design assistance, prototyping, and testing. Our team is always available to answer any questions our customers may have and to provide expert advice and guidance.
In conclusion, automobile door wiring harnesses are an essential component of modern cars, and at FPIC, we are proud to offer high-quality, customizable wiring harnesses that meet the specific needs of our customers. If you are looking for a reliable and experienced partner for your automobile door wiring harness needs, please contact us today to learn more about how we can help you.
https://sz-fpi.com/wp-content/uploads/2023/09/wire-harness-for-vehicles.jpg
500
800
administrator
https://sz-fpi.com/wp-content/uploads/2023/01/Logo-3.png
administrator
2023-09-20 03:31:01
2023-09-20 03:36:01
Understanding the Importance of Automobile Door Wiring Harnesses