Celebrating Teacher's Day with FPIC: Honoring the Guiding Lights of Knowledge
As the world gears up to celebrate Teacher's Day, FPIC (Shenzhen Forman Precision Industry Co., Ltd.) takes a moment to shine a spotlight on the profound impact educators have on shaping minds and societies. Teacher's Day is not just an occasion for expressing gratitude; it's an opportunity to recognize the tireless commitment and unwavering passion of teachers who ignite the flame of learning within us. Join us at FPIC as we pay tribute to these guiding lights of knowledge.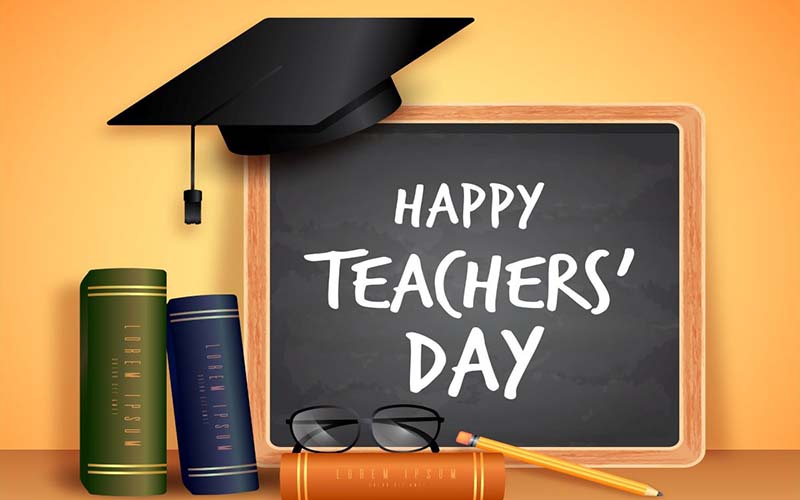 The Origin of Chinese Teacher's Day:
Chinese Teacher's Day has its roots in the ancient philosopher Confucius. It is celebrated on September 10th each year to commemorate the birthday of Confucius, who is widely regarded as China's greatest teacher and educator. Confucius' teachings, which emphasized the importance of education and ethics, have had a profound and lasting impact on Chinese culture and society.
The Influence of Education:
Teachers hold the key to unlocking the door to knowledge. Through their guidance and dedication, they empower students to question, explore, and discover. From the foundational stages of education to the pursuit of advanced learning, teachers stand as beacons of inspiration, imparting values, nurturing creativity, and fostering critical thinking.
Nurturing Tomorrow's Leaders:
Educators do more than impart academic knowledge; they shape the character and principles of future leaders. They create a nurturing space for students to grow intellectually and emotionally. Teachers inspire curiosity, empathy, and resilience—qualities vital for thriving in today's dynamic world.
Paying Homage to Dedication:
This Teacher's Day, let's take a moment to reflect on the countless hours teachers devote to crafting lessons, evaluating assignments, and cultivating a supportive learning environment. Their commitment often extends beyond the classroom as they motivate, encourage, and offer guidance to students beyond their formal roles.
Technology and the Art of Teaching:
In the digital age, technology is reshaping the educational landscape. Teachers are embracing innovative tools to create interactive learning experiences and engage students in new ways. At FPIC, we remain committed to empowering educators by providing cutting-edge resources that enhance the teaching and learning journey.
Expressing Gratitude:
As we commemorate Teacher's Day, let's express our heartfelt appreciation to the educators who have profoundly impacted our lives. Whether through heartfelt notes, sincere messages, or small gestures, let your teachers know how deeply you value their dedication and influence.
Conclusion:
Teacher's Day underscores the pivotal role that teachers play in shaping our world. Their unwavering dedication to education merits our admiration and gratitude. At FPIC, we extend our deepest thanks to all educators who continue to inspire and guide us. Let's come together to honor and celebrate these illuminating guides of knowledge who genuinely shape the future.
Wishing all teachers a joyful and fulfilling Teacher's Day from FPIC (Shenzhen Forman Precision Industry Co., Ltd.)!
https://sz-fpi.com/wp-content/uploads/2023/08/Happy-Teachers-Day.jpg
500
800
administrator
https://sz-fpi.com/wp-content/uploads/2023/01/Logo-3.png
administrator
2023-09-04 00:00:33
2023-09-04 07:50:28
Celebrating Teacher's Day with FPIC: Honoring the Guiding Lights of Knowledge